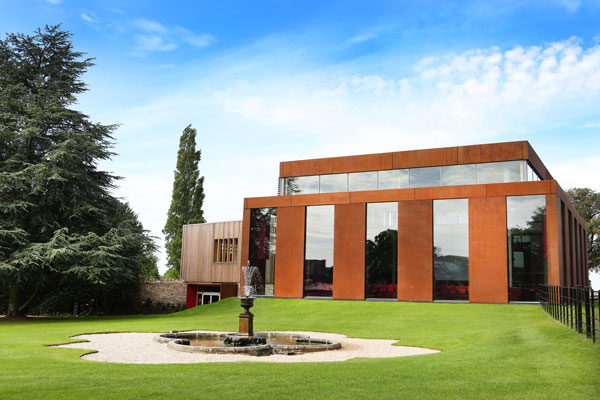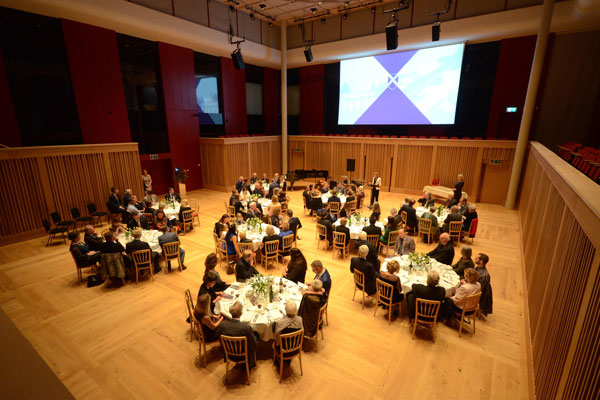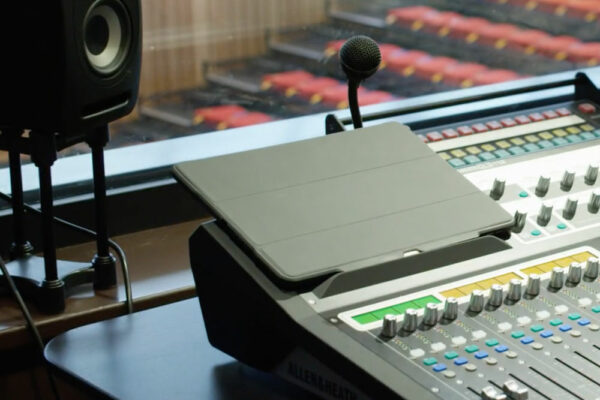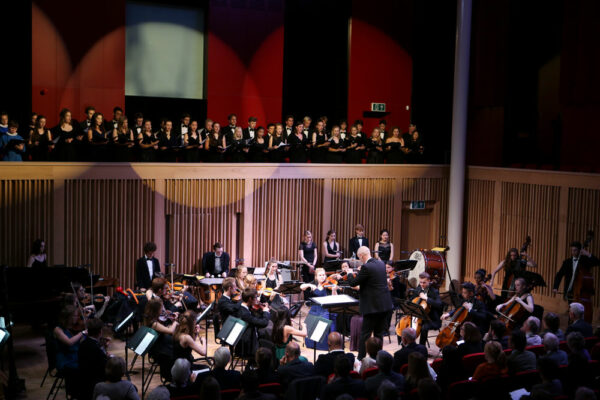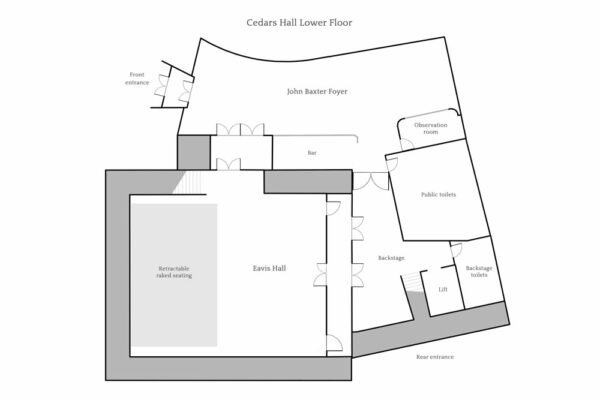 Overview
Cedars Hall is a world-class arts and recital venue, opened in Autumn 2016, and designed by leading London architect, Eric Parry. Cedars Hall has industry-standard recording and filming facilities and is suitable for broadcast quality production.
In addition to Eavis Hall and the John Baxter Foyer (detailed below), Cedars Hall also provides three further rooms on the first floor which are ideal for meetings and breakout sessions.
About Eavis Hall
The auditorium is named Eavis Hall after Old Wellensian Michael Eavis CBE, founder of the Glastonbury Festival. It provides the capacity for audiences of up to 350 and offers flexible seating. It is an ideal venue for lectures, conferences, dinners, live events (formal and cabaret style) and parties.
As well as offering its own programme of live events and concerts, Cedars Hall can be hired for live performances, recordings and other events.
Eavis Hall Specifications
Size – 16.6m x 11.4m
Concert – 210-350
Dinner max – 160
Drinks reception – max 250
Whole party venue – max 300
Theatre style – max 350
Natural daylight – yes
John Baxter Foyer Overview
The John Baxter Foyer is a light, airy space and has double-height capacity and a large digital screen. It is ideal for informal performances, exhibition space, or for dining and receptions. It also boasts a fully stocked bar for drinks and snacks including ice creams.
John Baxter Foyer Specifications
Including fully licenced bar
Size 22.2m x 6.2m
Concert – suitable for small recitals
Dinner – max 80
Drinks reception – max 150
Natural daylight – yes
Find out more